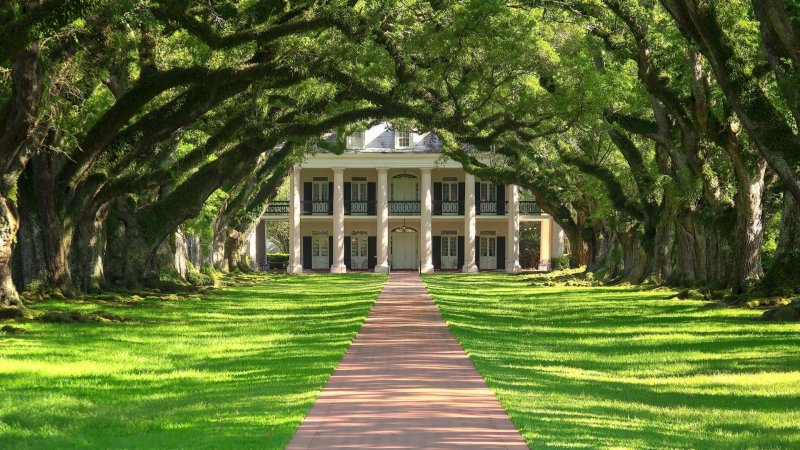 Real estate has always been considered a relatively safe investment in Mississippi, whether it is a vacation home, an investment property, or a primary residence. One good thing about it is that even average investors can give it a shot. However, luxury real estate is a whole different stuff. Here, investors need to have deep pockets since they will be investing in high-end real estate.
Luxury Real Estate Explained
Wealthy people in Mississippi always want to live in the best locations where they can enjoy easy access to luxury amenities and activities. If you're into real estate and have money, you may want to upgrade your portfolio to the luxury real estate market. In a nutshell, luxury real estate investment is where the investor puts their money in luxurious, high-end property. In so doing, the investor targets rich people who don't mind paying a premium for what they consider superior.
Features of Luxury Real Estate
It is worth noting that just because a property has a high price tag doesn't mean it belongs to the luxury category. It should be unique and exclusive in a desirable way. For instance, the home's proximity to other luxury homes, golf courses, and shopping centers boosts value. Many luxury property clients in Mississippi also fall in love with the natural beauty of a waterfront location or views of a water body like the Mississippi River. Others seek mountainside or countryside views.
Other features that give real estate a luxury tag include security and privacy. In fact, some buyers can seek privacy to the point of seclusion. What about the inside and outside beauty of the property? Yes, this is yet another feature that wealthy buyers in Mississippi are likely to look at. Things like opulent finishes, over-the-top attention to detail, custom design, and custom architecture are all imperative.
How to Invest in Luxury Real Estate in Mississippi
Those wishing to invest in luxury real estate in Mississippi have multiple paths to follow, whether they are purchasing a property to live in or flip it for a profit. Some of these options include:
Buying a high-end vacation rental property
Buying a luxury condo
Flipping a mansion
Completing a custom build
Buying a High-End Vacation Rental
A luxury vacation rental in Mississippi comes with dozens of perks, including business networking opportunities and asset appreciation. When buying, the investor should choose a location with a strong market. A golf mecca like Gulf Hills or a beach city like Biloxi Beach would be great. Besides selecting a suitable location, investors should buy a property that will attract vacationing families. The occupancy rate usually skyrockets during vacations.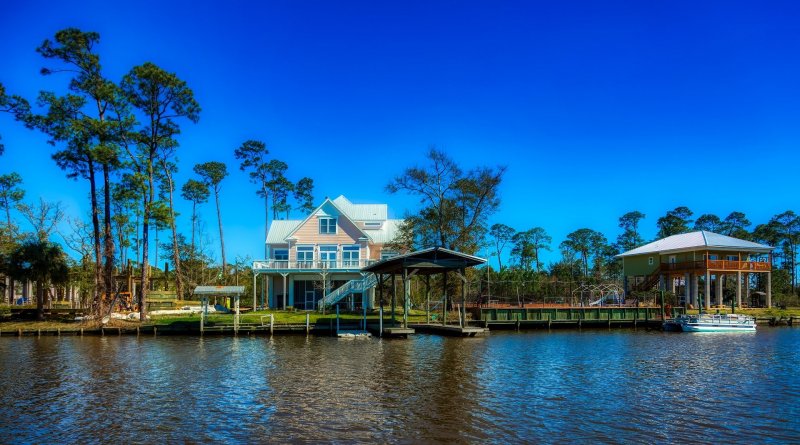 Flipping a Mansion
Another excellent option for investors in Mississippi is to remodel an existing luxury property. Typically, luxury homes are maintained much better than regular homes. This would mean lower renovation costs. However, before flipping a mansion, investors should ensure it is strategically located for high-end customers. Serious investors with deep pockets may even consider buying an entire neighborhood so they can thoroughly rehabilitate the area and go big on their investment.
Completing a Custom-Built Property
A custom-built home usually requires huge money and time investment, but the good thing about it is that it delivers the highest returns. When building a custom luxury property, it is important to factor in the needs of the broad luxury market segment. This will boost the chances of selling or renting the property for top dollar. The property should be welcoming and functional, and it should have most, if not all, privacy and security features that high-end buyers desire.
However, investors should understand that there is a thin line between that broad appeal and uniqueness; luxury buyers are unwilling to sacrifice the latter. In fact, most of them would wish to buy something that no one else has. Hence, the more exclusive and harder to find the property is, the more appealing it is to the buyers.
Buying a Luxury Condo
A condo is simply a complex with various units owned by different people. The units can be for selling or renting out, depending on the investor's choice. As always, location matters. Purchasing a combo located in places with poor transportation may turn out to be a poor investment. Other elements of such a complex include a full-time doorkeeper, high ceilings, and good views. These features are what will distinguish the building from regular condos. Condos also have shared spaces, such as fitness centers and swimming pools. The occupants must live like kings since they spend money on the property.
Bottom Line
Mississippi is one of the best places to invest in luxury real estate. And while the state has the highest poverty rate in the United States, about 80% of the Mississippi population lives above the poverty line. That's a massive market for any luxury property investor. Besides, investors have various ways to invest, including flipping a mansion, completing a custom build, purchasing a luxury condo, and buying a luxury vacation rental property. At least one of these options should stick.